My favorite author, Ray Bradbury, visited the Long Beach bookstore Acres of books this week. He quickly proved to the lucky visitors that he was still as sharp as ever.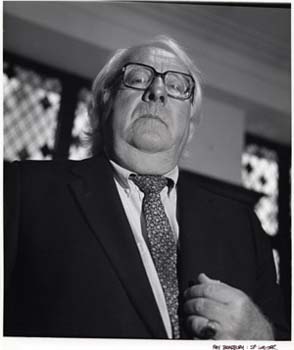 A quote from the event:
"My life is centered with books." "I find ME in this bookstore" "This is why I'm here, this is MY home."
Ah, if only I could find a hot boy who feels as passionate about books as Mr. Bradbury.
Source:
LAist