The devil aka Time Warner Cable ruined my "
Death Note
" recordings of the anime on Adult swim. It would record like 10 minutes of the middle or only one minute of an episode. After awhile,I got too behind in the story. Thus, I missed the first live action
Death Note
when it was released in theaters last spring. Thanks to the magic of
hulu
, I can catch up on the anime lickety split before renting the movie from Netflix.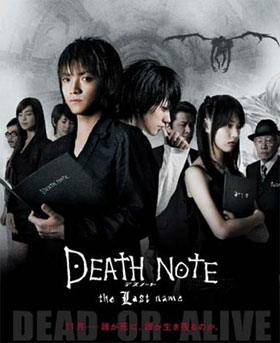 Death Note II: The Last Name
will play at select US theaters next week for two days only! October 15th and 16th in
select cities
.
Thank
Pop Candy
for the heads up (and for making my day!)