I've always been mildly interested in comics, but never pursued it. Whitney (Pop Candy) talks about comics from time to time, which perked my interest in Y: The Last Man series.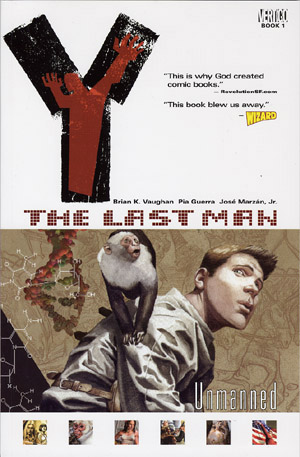 But I feel like such a novice and have no idea where to start that I just put it off. Luckily,
Pop Candy's crash course
in comics (part one of four) made me realize that I'm missing out on a huge literary genre. She claims to only gotten into comics in her late twenties, so it's not too late, right?
Batman looks like a good place to start. I do own the animated series on VHS.